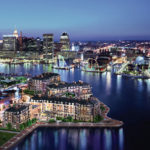 I am very happy to have attended the AHLA Fraud and Compliance forum in Baltimore last week. This three day seminar was filled with industry professionals, including agents and representatives from the United States Attorney's office, OIG, United States Attorney General's office and of course CMS. The attendees were treated to very interesting conversations by these governmental employees and healthcare attorneys.
My takeaways for you:
1. The Yates Memorandum — is causing the government to look consistently and carefully at INDIVIDUAL LIABITLIY for owners, officers and high level employees. Someone has to make the false claim.
2. Compliance Plans.  It is time for your compliance plans to be in place, followed and updated.
3. QUI TAM.  Qui Tam Actions are on the rise . It is important that your employees are trained, and that when reports of fraud, kickback or Stark violations — or even mistakes amounting to overpayments are addressed quickly. Moreover, it is imperative that you follow up with the employee who brought the issue to your attention in the first place.